Arab and Danish activists hold conference about sexual violence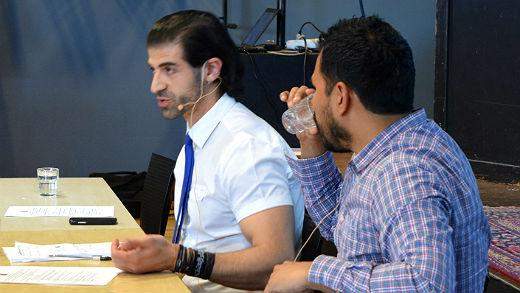 From stage two men were challenging stereotypical masculinity. Lebanese Anthony Keedi and Luis Lineo from Sweden have both set out to reform the male gender role – not least to prevent violence against women.
But otherwise it was the women and their stories that shaped the conference on sexual violence hosted by the Danish Women's Council, KVINFO and others this week.
In Egypt the organization HarassMap has very literally put women's accounts of sexual harassment on the map. In Denmark the Women's Society's Stop Sexism project has created a space for women to share stories of harassment and abuse – and plan activism. And in Morocco the suicide of 16-year old Amina Filalis after she was forced to marry her rapist sparked an outrage, which ended in the law being changed.
As the Danish activist Emma Holten put it: "Activism makes the invisible visible."
The conference continues tomorrow with the whole day set aside to focus on violence against women in the Syrian conflict.
The conference is financed by the Danish-Arab Partnership Programme under the Danish Ministry of Foreign Affairs.