Azza Soliman acquitted – UPDATE: Acquittal appealed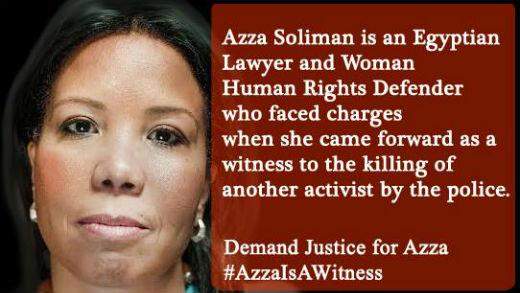 Really good news:
Egyptian women's and human rights defender Azza Soliman has been found innocent. After coming forward to witness against the police killing of a demonstrator in January, she was herself accused of participating in an illegal protest.
Now she has been acquitted together with the other 16 defendants. A big, big congratulations from KVINFO to her and to civil rights in Egypt.
In the next two weeks Azza Soliman will be in Copenhagen for two KVINFO-sponsored conferences – one on sexual violence on the 27th and 28th of May and then the large conference on women in politics on June 3rd and 4th leading up to the celebrations of the 100the anniversary of women's suffrage in Denmark. 
UPDATE May 26: The prosecutor has decided to appeal the acquittal. There wil be a new court hearing on June 13.