Beirut Call for Action is now online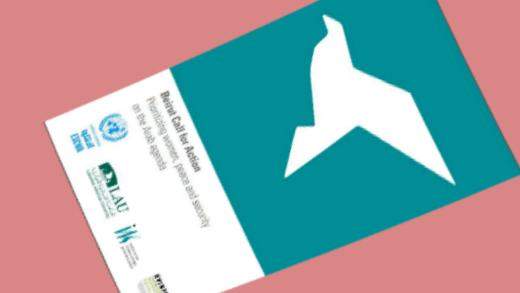 In August KVINFO, Institute for Women's Studies in the Arab World (IWSAW) at the Lebanese American University and the UN Economic and Social Commission for Western Asia (ESCWA) gathered researchers and activists for the conference "Prioritizing Women, Peace and Security on the Arab Agenda".
The Beirut Call for Action sums up the conclusions of the conference in 15 concrete calls for action to the states and the international society in order to get women and their contribution included in the peace and conflict resolution agenda in the Middle East and North Africa, as demanded in the UN Security Council resolution 1325.
Among other things the paper calls for more focus on and knowledge about women's security issues and contribution to conflict resolution, it calls for supporting and recognition of activists and their activities and it calls institutionalized collaboration across countries, sectors and formal and informal stakeholders in order to secure the inclusion of women.
Danish-Arab Partnership Programme
KVINFO's programme in the Middle East and North Africa is financed by:

You can find Beirut Call for Action on the publications page on KVINFO's website.
Or via direct link:
In English
In Arabic