Beirut: Spreading the (free) word across the Middle East
Cairo writes, Beirut publishes and Bagdad reads' – so says an old Arabic adage. Today, Beirut still has a flourishing publishing industry, numbering around 400 independent printing houses. And whilst many countries in the Middle East continue to suffer under repressive state censorship, Lebanon still allows authors to write about the taboo-triangle of sex, religion and politics – something particularly appreciated by the avid women readers of Saudi Arabia.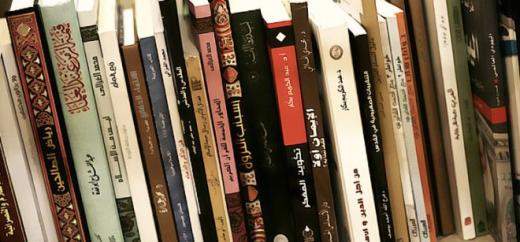 Beirut's publishing houses
Beirut is the capital of Lebanon and has a population of approx. 1.9 million. The city is home to around 400 publishing companies.
Many writers from across the Middle East have over the years sought refuge in Beirut, which is a Middle-Eastern sanctuary for controversial voices.
The Lebanese government is essentially democratic, and the balance of power is split between the country's' many sectarian groups.
Thanks to the country's location on the Mediterranean, the country has served as one of the West's main gateways to the wider Middle East for centuries. The French presence in Lebanon did not end until 1943. Beirut is also a historic centre of globalisation.
"Yes, of course. This way," beams the bookshop owner, his smile subtly betraying the fact he has been asked the question many times before. He drags himself from behind his counter and leads us with routine familiarity through one of Beirut's most well-stocked bookshops to a shelf of books by Ahlam Mosteghanemi. Little known in the West, Algerian writer Mosteghanemi is undeniably one of the best selling Arabic writers today, and from Abu Dhabi to Tunisia there is huge demand for her books.
Ahlam Mosteghanemi writes novels about the relationship between men and women, about love, and also a little bit about sex. But she also writes about nationalism and the struggle for Arab independence. No matter what her subject, it is always packaged within romantic stories of epic love. Nevertheless, when she penned her first novel back in 1993 – Zakirat el Jassad or 'Memory in the Flesh' – for a woman to broach such topics was still seen as highly controversial, and securing the publication of that first work was not without its problems.
Today Mosteghanemi is one of the best-selling living authors in the Arab world. So popular is she that that jealous men have begun spreading rumours that she employs someone else to write her novels, because it is incomprehensible to them that a woman can be behind such a success. So popular is she that her last book signing was attended by more than 1000 people, who waited for more then six hours for the opportunity to meet her.  So popular is she that Saudi women used to travel to Lebanon to buy the book and read it there before travelling back into Saudi Arabia. 
Cultural sanctuary
'Cairo writes, Beirut publishes and Bagdad reads' – so says an old Arabic adage that once held true. Today, it is Syrians and Palestinians who are the Arab world's most prolific writers, whilst it is the Saudis – particularly Saudi women – who are among the most avid readers. But Beirut continues to publish. Since its foundation as an independent nation, Lebanon, a small country with around four million inhabitants, has stood apart from the rest of the Arab world by virtue of its more liberal attitudes.       
"A sanctuary for cultural and ideological thinking has evolved here. Beirut is a very open and global city. The huge variation here is expressed in both the social and a religious diversity," explains Imad Salamey, professor of political science and international relations at the Lebanese American University (LAU).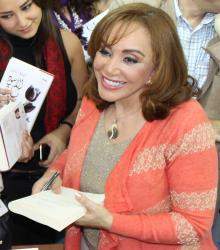 This has given rise to a flourishing publishing industry. Around 400 publishing houses are registered in Beirut, and many collaborate directly with bookshops across the Arab world. Even though spoken Arabic differs slightly from country to country, written Arabic is the same everywhere This means that the same publication can be issued in 17 different countries without any extra outlays. Egyptian Nobel Prize-winner Naguib Mahfouz, Saudi Rajaa al Sanea (author of the book Girls in Riyadh) and the earlier-mentioned Ahlem Mosteghanemi are all examples of writers who have had something close to their hearts that that could not freely write about in their home countries. And all were driven to contact publishers in Beirut so as to get their work published.  
The taboo-triangle
The third storey of a building in southern Beirut is home to the Dar el Adab publishing house. Established in 1956, the company was originally located in the city centre, but when the civil war started in 1975, levelling most of the city centre, Dar el Adab relocated to the city's outskirts. Throughout, however, they continued to publish books, even though the civil war ended up lasting 16 years, forcing several hundred thousand Lebanese citizens to flee their country.
"Even when times are tough, you've got to keep working for what you believe in and let others do the same," tells Rana Idriss, the current manager of the company. 
Rana Idriss's parents originally founded the publishing company with the aim of spreading the Arabic language and culture. And today, the company's backbone and financial foundation remains the French-Arabic dictionary produced by her father to promote the Arabic language in the post-colonial Middle East. Because the dictionary still sells well, the company can afford to take some chances with the literature that they choose to publish. Rana Idriss explains that as a rule, they are not interested in best-sellers as such. What they are interested in, however, is good literature from authors who have something important to write – typically about sex, religion and politics. The 'taboo-triangle' as she calls it. 
In particular, topics such as the repression of women, substance abuse, and the unequal opportunities facing men and women are all popular at the moment. And, as Rana Idriss explains, there are still some issues that remain too controversial to publish:
"No, that's the whole point of this publishing house. As long as it's good literature, we'll publish it. But, of course, it's books that have a leftist bias and that present a feminist approach to the world that interest us most.  From the beginning, it's been our goal to work towards a free and enlightened Arab nation," tells Rana Idriss. 
Religious self-censorship
"Whereas the limitations for what can be written about gender roles, social relations and sexuality are much less constrained than they were some years ago, the reverse is true for the acceptance of criticism of the military's power, religion and religious extremism," explains Samira Aghacy, professor in literature at LAU. 
"Women are seen more and more within the social debate. They can speak out about what they believe, and many women are particularly vocal on the topics  of eroticism, equality and criticism of social norms. However, there are still some overriding issues that are not being touched upon. And the reason for this, in my opinion, is religion. Religion is still a topic that many still view as being too controversial," tells Samira Aghacy.
According to Aghacy, this is the reason behind the high levels of self-censorship among writers who, although wishing to bring the issues up for debate, also understand the consequences of criticising the wrong people. The fatwā calling for Salman Rushdie's execution and the murder of Lebanese journalist and writer Samir Kassir are just two examples of what such consequences can be for being determined to use your right to speak freely. Many people are simply not prepared to run those sorts of risks, and consequently they give a wide berth to contentious and sensitive issues. Nevertheless, there are still some writers whose urge to express themselves is so great that they brave the possible repercussions. 
Angry 60-year-old widow
"What am I supposed to do with this damned ticking clock between my legs?" This is one of the first lines in a book recently published by the Hachette Antoine publishing house, also based in Beirut. The book is a drama written by Lebanese Joumana Haddad, who as well as being an author is also a well-known social debater – both in the Middle East and in the West. She previously drew attention to herself with her books 'Superman is Arab' and 'I killed Scheherazade' and in particular with the magazine Jasad – 'Body', an Arabic-language publication about the body. After a few years in circulation, Jasad was forced to close down as the publication's controversial content made attracting advertisers difficult. Since stepping in to the political debating arena, Joumana Haddad has received threats of both rape and stoning, but these are not enough to supress her desire to speak out.
Her most recent publication, the drama Quafas – 'The Cage', tells the story of five women and their different fates. The quote above comes from a 60-year-old woman, who for her entire life has saved herself until the right man came along. First the hair on her head turned grey, followed by her pubic hair. But the perfect man never came along. Now old and infertile, she is angry that she has spent her entire life waiting. The drama is highly critical of the role of women in Arab society.  

Danish-Arab Partnership Programme
KVINFO's programme in the Middle East and North Africa is financed by:

"It's very real and it's very stark. Perhaps it's not as transgressive for Europeans, but for Arabs it certainly is.  For them, it's shocking because she writes openly about the body and her genitals and about everything that people normally don't talk about here," explains Leila Jisr Moussa, head of marketing at Hachette Antoine.
Whereas Ahlam Mosteghanemi's books are this year being sold for the first time in Saudi Arabia, it will probably be many years before Joumana Haddad's books appear on sale in the country. The Algerian writer Mosteghanemi packages her comments about freedom of speech, equality and sexual relationships so well into her books that they can almost only be found by reading between the lines. Lebanese writer Haddad, however, insists on being as forthright as possible with her criticism of women's' position in society. For several years, both authors have been ranked among the top 100 most influential people in the world, and even though their ways of spreading their messages differ greatly, they both nevertheless share a fundamental focus on strong women and both believe that there is a place for them in literature. And therefore, according to Rana Idriss, there is merit and justification for both approaches.    
"There are different ways to criticise the plight of women. Often, women writers are fearless and dare to question the status quo. They refuse to accept it, and that's why they write. We don't write because we accept things – we write because we don't accept things. Because we hope to change them," ends Rana Idriss.