Deadline for applying the Mini Pool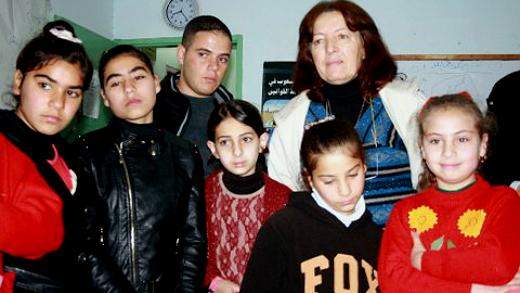 The next deadline for applications of more than DKK 100.000 to KVINFO's Mini Pool is March 1. 
The Mini Pool – formally named Pool for Dialogue and Cooperation on Gender and Women's Rights – is part of KVINFO's programme under the Danish Arab Partnership Programme. It supports projects with the purpose of strengthening women's rights and position in society as well as debate about gender related topics in the MENA region. The projects must consist of a partnership between at least one partner in the MENA region and one partner in Denmark. 
The Pool contains DKK 750,000 for 2016. This is half the amount of previous years due to the cut backs in the DAPP programme. Because of the the maximum amount per application has been set to DKK 400,000. 
Applications for projects of less than DKK 100,000 will be handled continuously. 

Danish-Arab Partnership Programme
KVINFO's programme in the Middle East and North Africa is financed by:

The image is from Danish Palestinian Women's Organization's partnership with Aman Society Center in Hebron on prevention of gender based violence. The project engages men as well as women and adults as well as children. 
Read more about applying for the Mini Pool
Se examples of projects supported by the Pool