Egyptian KVINFO partner subject to travel ban, frozen assets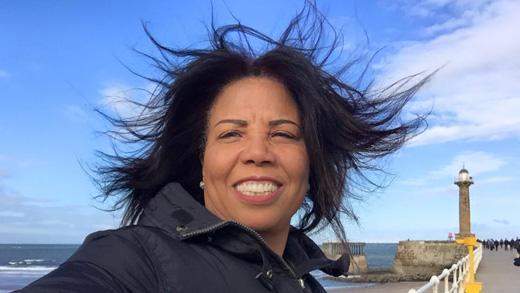 It was first upon arrival at the Cairo airport on her way to a training programme in Jordan on November 17 that Azza Soliman discovered that she had been placed on a travel ban, and couldn't leave Egypt. Two days later, the prominent women's rights activist and lawyer and KVINFO partner, discovered that both her personal bank account, as well as that of her law firm Lawyers for Justice and Peace had been frozen on instruction from the Central Bank. Contrary to court procedure, Soliman had not been notified of any pending case investigations, either at the time she was stopped by the airport authorities, nor before her personal and business accounts were frozen.
The events are the latest in an intensification of the Egyptian government's efforts to clamp down on civil protests and activism, and in particular, defenders of women's rights. Soliman is co-founder of the Centre for Egyptian Women's Legal Assistance (CEWLA), a KVINFO partner since 2011. On November 16, the day before Soliman was denied travel out of Egypt, CEWLA, along with 6 political parties and 21 other civil organisations signed a joint press statement condemning a new law restricting the activities of civil organisations in Egypt.
The civic associations law is not the first serious action by the government aimed at repressing civil protest and activism. Following the takeover by Abdul Fatah al-Sisi in 2013, the Egyptian government has introduced increasingly strict measures to combat civic action. The long-running and controversial 'NGO foreign funding' case has charged numerous NGOs, including another of KVINFO's partners, Nazra for Feminist Studies, with alleged illegal foreign financing, accusing them of hurting Egypt's national interests. Nazra's leader, Mozn Hassan, has been under a travel ban since June this year and was thus prevented from travelling to Stockholm last Friday to receive the 'alternative Nobel Prize' Right Livelihood Award.
Nor is it the first action against Azza Soliman. In January 2015 she by chance witnessed a peaceful demonstrator getting lethally shot by police. But instead of being a witness in the case she found herself charged with participating in an illegal demonstration. She was later found innocent, but the developments of the past week indicate that Soliman and her involvement in civic action are still on the government's radar. The challenge to the travel ban and assets freeze on Soliman is shaping up to be a drawn out process, with her lawyers unable to begin the lodge a petition until 3 months from the date of the verbal verdict on November 17.
The harassment of women's rights defenders appears to be escalating. Instead of getting on with the necessary work of building upon the scaffolding of democracy and human rights erected in the years after 2011, the already tight resources of NGOs in Egypt are going towards defending allegations made by the state.
However, the constant persecution of rights activists like Azza Soliman and Mozn Hassan, ostensibly a part of the al-Sisi government's scheme to diminish the ability of NGOs to protest the regime, has not gone unnoticed by the international media. A long line of feminist organisations and human rights activists have made videos and statements in solidarity with Azza, Mozn and their colleagues under the hashtags #NGOsNotCriminals and #InSolidarityWithNazra over the past months. International organisations are also encouraged to continue to invite human rights defenders to contribute to conferences and forums to support the necessary dialogue on democracy and human rights.
Euromedrights is amongst the international organisations condemning the travel ban.
Azza Soliman was interviewed last year about the political climate for activists in the article "Egyptian Women Experience a Diminution of Accessible Public Spaces" from KVINFOs Web Magazine
Read the Joint Press Statement from CEWLA, Nazra and 26 other organisations and political parties rejecting the new associations law