Talk Town
Activist Strategies Countering Digital Violence
Perspectives from the MENA Region and Denmark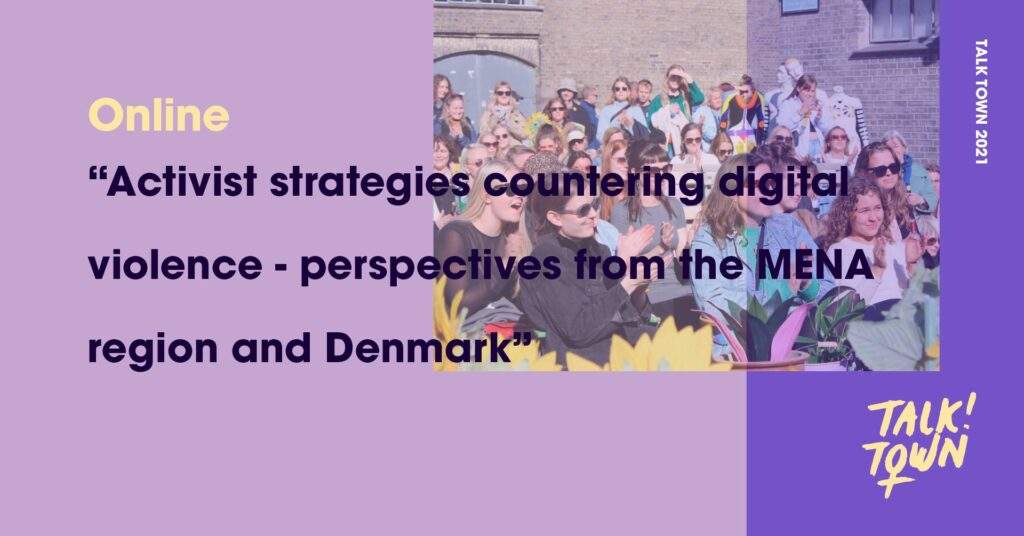 This event on Talk Town will  present different activist approaches against digital violence as well as creating a basis of knowledge through a report on the subject.
Suggestions on solutions to this increasing problem will be posed with a discussion at the end of the event.
Presenters from Denmark, Palestine, Lebanon and Morocco will be part of this event.
Everyone is very welcome to join. It is free. You can find the event on Facebook via this link.