Webinar
Gender and Digital Violence: Perspectives on Legislation
Oxfam IBIS og KVINFO invites you to a webinar about gender and digital violence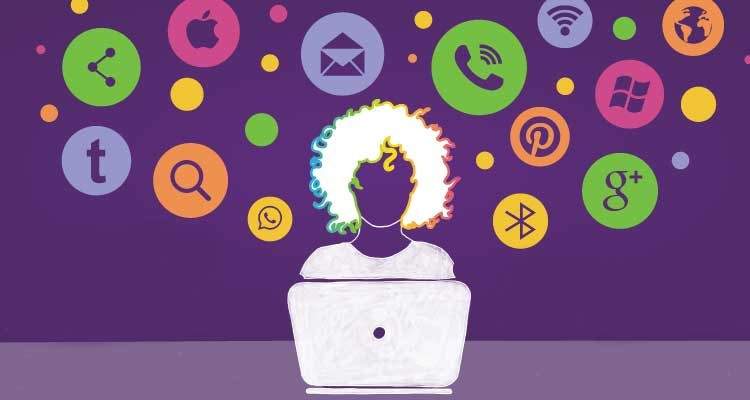 Digital (or online) violence and harassment is often gender-based, particularly addressing women visible in public voicing their opinions. It can be death or rape threats or sexist swear words sent on private or public accounts, and can involve persons in any country. This is assault, and can prevent women from participating in public life, which needs to be taken more serious by lawmakers.
The need to address and reduce gender-based digital violence is urgent. Looking at the particular aspects of law, the question is if legal and judicial measures can help combat digital violence, while observing the principle of "do no harm." Existing legislation has shortcomings, and due to the possibilities offered by information- and communication technology, it is almost impossible to identify the person behind the violence.
KVINFO and OXFAM Ibis co-organized two events on Gender-Based Digital Violence, Gender and digital violence in transnational perspective and, Digital safety apps: Protection and social control. This third event asks what legal perspectives emanate from gender-based digital violence through a transnational lens. What are the differences and connections between the Danish context and the various contexts existing in Morocco, Tunisia, and Palestine?  What solutions are offered in particular contexts? How can existing laws be applied or adjusted to prevent gender-based digital violence? Are new laws required? Does the nature of online interaction prevent lawmakers from protecting women against digital harassment?
These and other questions will be guiding for this event, a webinar on Zoom. The event is free and will be in english. Please sign up here. You can find the zoom-link at the bottom of the page.
Program
13.00 Welcome / KVINFO & Oxfam Ibis
13.15. Miriam Michaelsen, founder and chairperson of Digitalt Ansvar (DIGA), and lawyer at NJORD law firm – Gendered digital violence and legislative procedures in Denmark
14.00 Coffee break
14.15 Perspectives and cases from:
Tunisia: Meriem Ben Lamine, DANNER
Palestine: Shahrazad Odeh, Attorney and Researcher of Law and Gender, 7amleh
Morocco: Bouchra Abdou, Tahadi Association for Equality and Citizenship
14.45 General discussion (Q&A)
Discussant: Souad Bemnassoud  lawyer and og CEO of LDDF-Injad
Join Zoom Meeting at 01:00 PM Brussels, 11 March 2021:
https://us02web.zoom.us/j/83686656211?pwd=WXFmd3dMK3h4TEsrNHkyc1R4QUNZQT09
We look forward to see you!