Help us get you a great mentor match!
KVINFO's Mentor program has for several years been a role model for national as well as international initiatives. And now we are working to make it even easier than ever for mentees and mentors to get in contact with each other and access the information they need to find themselves the best mentor match.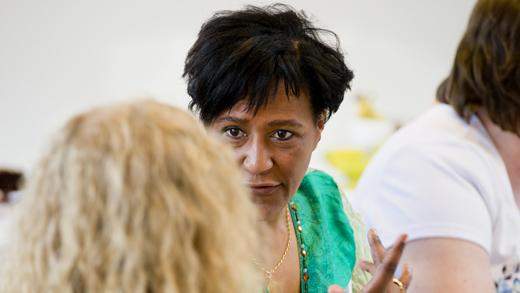 What is it?
Om mentornetværket
KVINFO's Mentor Network opens doors and shows the way into the Danish labour market and the Danish society.
We do this by giving women from non-Danish ethnic backgrounds the opportunity to be paired with a mentor.
More than 7.500 women has been a part of the network.
KVINFO is experiencing a  growing demand for mentoring, and will run a pilot to test a new and more efficient matching application. We are looking for a group of 40 volunteers – 20 mentors and 20 mentees – willing to go on a one hour training and four weeks of  testing the new service. Volunteers must have access to a computer/laptop, feel comfortable using an English interface and agree to fill in an online questionnaire at the end of the trial period.
Who's involved?
The requirements to volunteer to be mentees are:
You have a desire to learn more about the Danish culture, and how the society works.
You arrived to Denmark in 2015.
You would like to have a mentor to practice your Danish, to know more about  Danish society, the educational system and the labour market.
You are comfortable with English
The requirements to volunteeren to be mentors are:
You are willing to meet someone who has been in Denmark from less than a year.
You are willing to set time to meet, and share information about live in Denmark from your own personal experience.
You are comfortable with English.
All volunteers will go through a brief personal interview ( max 20 min), and through a one hour training.Do you want to be part of the test, or do you have questions about the pilot? Contact beatriz.hernandez@kvinfo.dk