Internship Spring 2023
Intern for KVINFO's international team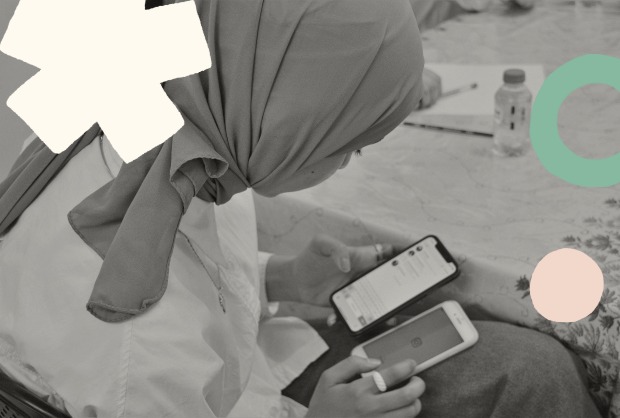 Deadline for application: Sunday 23 October 2023
KVINFO's international work takes place across countries in the Middle East, North Africa and Eastern Europe. We currently work in Morroco, Tunisia, Egypt, Jordan, Georgia and Ukraine.
Our international work is financed by donors including Danish Ministry of Foreign Affairs' Danish-Arab Partnership Programme (DAPP), the European Union, and the Novo Nordisk Foundation.
We expect that the new intern at KVINFO's international team has some experience of project work and knowledge of international development. The new intern must have demonstrated interest in and knowledge of gender-related issues in an international development context.
In the international team, our working language is English. Danish language skills are thus not a requirement for this internship.
Tasks
Support KVINFO's work on overall administrative tasks related to programme coordination and reporting
Support with content for fundraising
Develop and contribute to research on gender issues in context and present findings
Ad hoc tasks, such as assisting in planning and implementation of meetings and events, travel and workshops
Qualifications
Is pursuing a Master's degree or in the final year of your Bachelor's degree
Can work independently, is highly organised and proactive
Proficiency in Excel. Experience working with data is not a requirement but considered a distinct advantage
Is knowledgeable about the MENA region and/or the Eastern European region
Has experience conducting research on gender issues in context, such as gender and conflict or gender and climate crisis
Fluency in spoken and written English
Language skills in any of the following languages is not a requirement but considered a distinct advantage: Arabic, French, Georgian, Russian or Ukrainian
Practical information
The internship is unpaid and can last between four and six months. It is expected that the intern be based in or around Copenhagen for the duration of the internship. Working time is between 30 and 37 hours weekly. We are flexible in relation to your studies and exams.
Recruitment process
Equality and diversity are at the heart of KVINFO's values. Thus, we aim to invite a diverse group of applicants for interview. We highly encourage all qualified candidates to apply, regardless of gender and gender identity, sexual orientation, disability, faith, age, or ethnic origin.
Application
Please send your application and CV along with other relevant documentation to alessandro.granato@kvinfo.dk
The deadline for application is October 23 2023.
KVINFO is the Danish Knowledge Centre for Gender and Equality. Our mission is to transform knowledge into societal change, to qualify public debate, and to promote gender equality in the actual context nationally and internationally. KVINFO is a self-governing institution under the Ministry of Culture.
For further information, please visit www.kvinfo.dk or please contact International Programme Coordinator, Alessandro Granato: alessandro.granato@kvinfo.dk