Job i KVINFO
KVINFO is looking for an experienced programme advisor
Do you want to contribute to gender justice in the Middle East and North Africa? Are you a strong facilitator?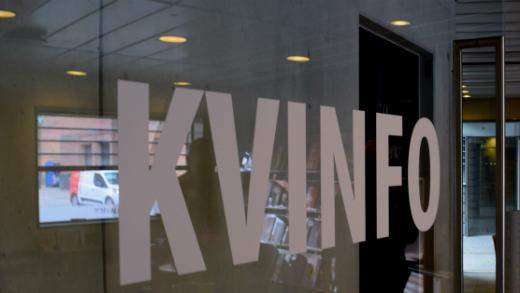 Do you want to contribute to gender justice in the Middle East and North Africa? Do you have experience working with challenging and changing gender norms? Are you a strong facilitator? Then you might be the colleague KVINFO is looking for.
This position is in KVINFO's international team, where we work to improve gender justice in Morocco, Tunisia, Egypt, Jordan, and Lebanon. The work is funded by the Danish-Arab Partnership Programme under the Danish Ministry of Foreign Affairs, the EU, and the Novo Nordisk Foundation. Results include improved legal protection from GBV, putting child marriage and FGM on the political agenda, more gender equal representation at municipal council level and young people supported to organise and campaign for their rights.
Together with experienced and dedicated colleagues in KVINFO and partner organisations, you will be responsible for adaptive programme development, implementation, learning and reporting. You will be responsible for advising on and facilitating interventions that aim to challenge stereotypical gender norms and document how these impact gender justice.
Your main tasks will be:
Proposal and programme development, implementation, monitoring, learning and reporting
Technical support on norm critical interventions with partner organisations
Facilitation of capacity development processes with stakeholders in programme countries
Contribute to fundraising and donor relations
Your profile:
Relevant academic degree, for instance gender studies or international development with at least five years of experience working with gender justice internationally
Proven experience as a strong facilitator
Experience in working with gender norms
Good knowledge of Project Cycle Management and working in partnerships
Experience with fundraising and donor compliance
Strong communicator spoken and written
Fluency in English, a great advantage if also in French
Works independently with great ability for team work and networking
Can handle complexity, occasional work pressure and international travel
The position is based in Copenhagen, 37 hours per week with start date as soon as possible. Salary, terms and conditions according to Statens Overenskomst (Danish state salary agreements). This position is for one year with possibility of extension.
KVINFO is Denmark's knowledge center for gender and equality. KVINFO translates knowledge into change by developing tools and solutions to specific challenges related to gender and equality nationally and internationally. You can read more on www.kvinfo.dk.
We encourage all qualified candidates to apply regardless of gender, age, religion or ethnicity. Gender equality and diversity are core values, hence the recruitment panel will not be aware of name, gender, age or photo of applicant in the shortlisting process.
Please upload cover letter and CV in English to the following link: https://kvinfo.dk/upload-cv/ and write "Programme Advisor" in subject field.
The application must be with KVINFO at latest 30 September 9 am CET.
For more questions, you are welcome to contact international director Lene Steffen +4550763369 or lene.steffen@kvinfo.dk.