KVINFO Mentor Network summer party a slam dunk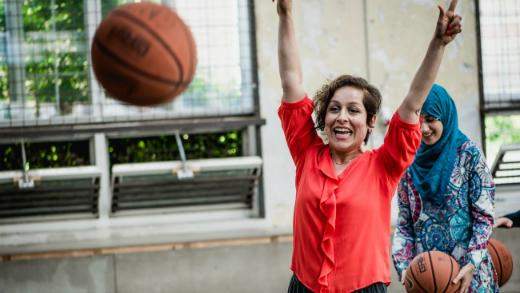 Ever since the successful launch of the new online matching platform in May 2016, KVINFO's Mentor Network is moving fast towards its 2.0 version with a series of alternative events meant to provide support to the one-to-one relationships between mentors and mentees. This past weekend, the concrete halls of GAME Streetmekka became the setting for a late summer party with a difference. 
Although the unconventional context and active nature of the event came as somewhat of a surprise to some guests, the concept of networking via street football, street basketball and Lego building workshops was met with huge enthusiasm from mentees and mentors alike.
At the blow of the whistle, guests cast their shoes aside, rolled up their sleeves and surprise gave way to a sense of competition and playfulness.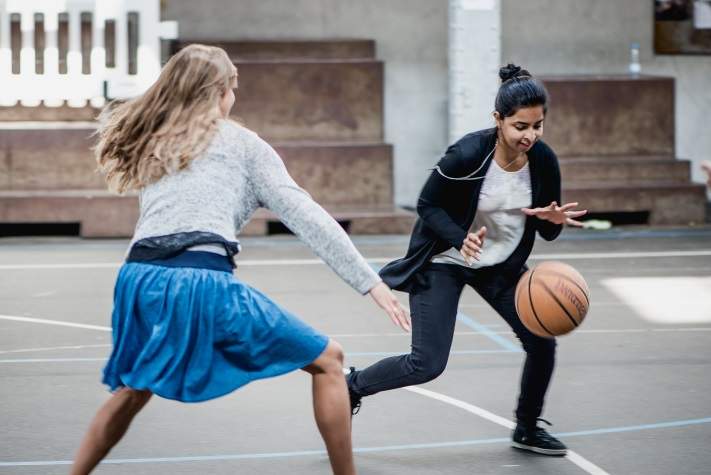 Photos
All photos were taken by Mayra Navarrete
Mayra is an earlier mentee of the mentor network program, and owns her own phototography buisness
The informal atmosphere at GAME meant that guests who normally felt out of their comfort zone were at ease in testing their Danish skills. This was the case for mentee Maria D'Andrea "It was also a good opportunity to speak Danish without anxiety and with enthusiasm".
Guests from at least 10 different countries got the chance to mingle with one another and share thoughts and ideas about their experiences with living and working in Denmark.
 

Building new connections brick by brick.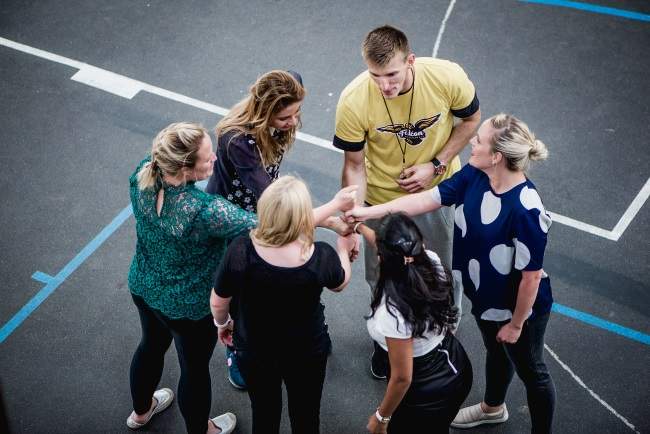 "At the beginning of the day, we were strangers. By the third round, we had become a team." – Chandrakanta Subedi. 
 
New partnership with GAME
The event  was such a success that the KVINFO Mentor Network is in talks to start up a new partnership with GAME so that members of the programme have monthly access to GAME's facilities and have the opportunity to meet one another on a collective basis. GAME Streetmekka's mission is to create social change through street sports and the organization was recently named in the top 200 NGOs worldwide by NGO Advisor.
Keep an eye out for future Mentor Network events
The Mentor Network coordinators, Beatriz and Christian, would like to say a big thank you to everyone who came along to the summer party at GAME and to send an open invite to future Mentor Network events throughout the autumn. "We were happy to be able to organise an event in line with what our members were asking for, and look forward to planning more fun and unconventional events that will facilitate connectivity among mentees and mentors."