KVINFO partner chosen to communicate development goals for UN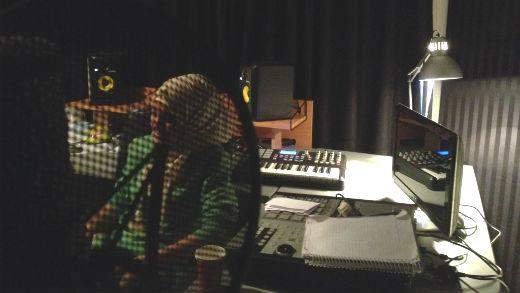 During the just concluded UN Global Good Summit one of KVINFO's partners suddenly found himself sitting in a sofa next to rock music legend Patti Smith. And furthermore, their discussion was broadcast directly to more than 100 countries.
Martin Fernando Jakobsen had ended up in a panel with the world famous musician because the organization that he leads, Turning Tables, has been chosen by the UN to do part of the communication of the 17 new global development goals, which has just been approved by world leaders.
Turning Tables is a much smaller organization than the UN's usual partners, but the world organization has eyed Turning Table's special working method where they though music and film give a voice to marginalized groups in refugee camps and slums around the world. Through the cooperation with the UN some of the people most affected by the problems will get an opportunity to tell about it themselves and get people in developing and developed countries alike to relate to the new development goals.
This is a method that Turning Tables has refined though a number of projects over the years, several of them in cooperation with KVINFO's Mini Pool, which is financed by the Danish-Arab Partnership Project under the Danish Ministry of Foreign Affairs. The Mini Pool has supported projects in Jordan and Lebanon where girls and young women in refugee camps or from other marginalized groups have used rap music, videos or other art forms to tell stories based in their own lives and used this to gain a platform in the public debate.
It is this method which has now had a very significant approval by the cooperation with the UN.
See the panel discussion with Martin Fernando Jakobsen and Patti Smith
Read more about KVINFO's projects with Turning Tables among Syrian refugees in Jordan, a documentary about refugees in Lebanon and the first ever Arab, female rap release.