KVINFO's book "Sharaaka" is now available in Arabic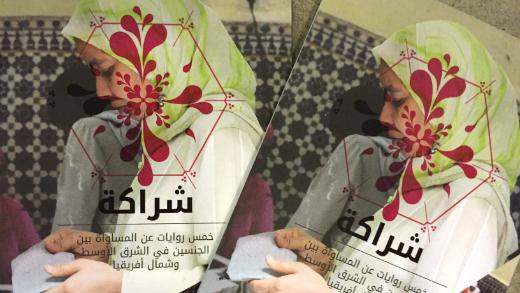 'Sharaaka' means partnership in Arabic. 'Sharaaka' is also the title of KVINFO's new book explaining about our extensive partnership programs in the Middle East and North Africa (MENA).
We are pleased to announce that 'Sharaaka' is now available in Arabic as well as in English and Danish.
The book has been released to celebrate KVINFO's tenth anniversary working in the Arab region. Over time, we have implemented a variety of programs, and 'Sharaaka' has five accounts sampling various partnerships and joint results.
Overall, the stories of 'Sharaaka' provide a picture of the different themes and target groups working together with KVINFO under the Danish-Arab Partnership Project. 
During the years final results has been created, which has generated the changes in the culture and in society.
Above all the work and progress has been for the benefit of gender equality and hence the total democratic development of the Arabic communities. 
Danish-Arab Partnership Programme
KVINFO's programme in the Middle East and North Africa is financed by:

Every account, stemming from Morocco, Egypt, Tunisia and Jordan, are supplemented with a chapter explaining KVINFO principles and objectives when working with legal rights, women's economic participation, knowledge and documentation, women's political participation and KVINFO's outreach.
'Sharaaka' Arabic can be downloaded free of charge as PDF here.
'Sharaaka' is also available in English.