Making a contribution to Egyptian society
- The women need so much more help than just a roof over their head", explains Zeinab Mohammad Hassan Moharrem, who runs a shelter in Egypt.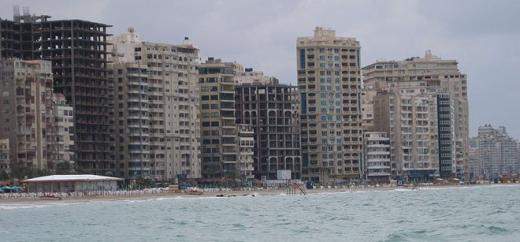 "The women need so much more help than just a roof over their head", explains Zeinab Mohammad Hassan Moharrem, who runs a shelter in Egypt. 
"Recently, a woman came to us. Her husband had poured petrol over her and set her alight. She had fled from her home and some people in the street managed to put out the flames by swabbing her with rugs and blankets. She moved into the shelter. During her stay, we managed to pay for seven plastic surgery operations – she had been burned all over her body from her chin downwards. Thankfully, the operations went well and today she's much better."
The help provided to women by Zeinab Mohammad Hassan Moharrem and the other employees at the Alexandria shelter often extends to much more than merely providing a place to stay.
"Some women just need a bit of help and advice. They may not even stay overnight as they can be helped in just one day. The help we provide depends entirely on the situation facing the individual woman," tells Zeinab. 
Open dialogue, conflict management and a square meal 
Recently a young girl contacted the shelter, as she was forced by her father to work as a waitress. Many Egyptians perceive waitressing as an improper occupation for a woman. Women working in cafes and restaurants generally experience that they are being frowned upon by others. They are in direct contact with male strangers and they become visible in the public sphere. These conditions combined are perceived as improper especially for young women. However, this perception is being challenged by others, who point out that women should profit from the job opportunities present in the service sector.
"In a situation such as this girl's, we investigate the situation and endeavour to find a solution. In her case, we invited her mother along to the shelter, gave them something to eat, and ensured that mother and daughter talked things through to find a solution to the conflict," tells Zeinab.
Zeinab goes on to explain that unmarried women often only stay at the shelter for short periods as it can tarnish their reputation and standing. Women who come to the shelter are not only victims of violent husbands – the perpetrator may just as equally be a father, brother, uncle or cousin.
Violence on the rise 
Zeinab explains that violence in Egypt is increasing significantly. However, despite the rising statistics, seeking help as a victim of violence is still seen as something to be ashamed of. 
"Many women try to conceal the fact they are victims of violence. Families try to help and sort things out behind closed doors."
Spurred on by own background
Zeinab's own history has played a decisive role in her involvement in social work today. Some years ago, Zeinab's mother set up a children's home for children who had lost their parents, after having herself lost her eldest son – Zeinab's elder brother – in a drowning accident. It is customary in Egypt to provide some form of financial assistance of other help when you lose a child. The aim is to show how important that child was to the family and to show it love and compassion.  
When my mother died in 1986, I took over the running of the children's home. And when I myself lost my own son in a car crash, I decided to contribute some resources to charity in the name of my son. So, I opened a shelter for women and children victims of violence. Now the organisation comprises both the children's home and the shelter", tells Zeinab.  
Reconvalescence and education
Danish-Arab Partnership Programme
KVINFO's programme in the Middle East and North Africa is financed by:

The shelter is housed in a large four-storey house and has room for 50 women. Attached to the house is a large garden with a swimming pool. The organisation has 50 employees, half of whom work first-hand with the women and children. 
The first three months that a woman is at the shelter functions as a period of reconvalescence. Thereafter, the employees use the next three months to train the woman in a job so that she can support herself financially. Finally, help to find a job or place to live is provided. The women can work whilst staying at the shelter. Occasionally, the woman carry out work for the organisation, for example caring for orphaned children or sewing things which then the shelter can help her to sell.    
There a re currently 17 shelters in Egypt. Zeinab's shelter is the only one in the port city of Alexandria, a city of more than four million inhabitants.