March 8th, 2015: We celebrated the ones who have the talent, the willpower and the courage
On the 8th of March KVINFO hosted a celebration in honour of International Womens Day. It was an amazing evening where more than 1000 guests of all ages partied together.
It was also an evening where we celebrated the centennial for women's suffrage in Denmark, and gave praise to the ones who are able, willing and courageous. It was a celebration of women and men from the political scene, cultural life, academia and the activist scene. We invited a host of inspiring and outstanding guests and artists who in their own way show courage and strength.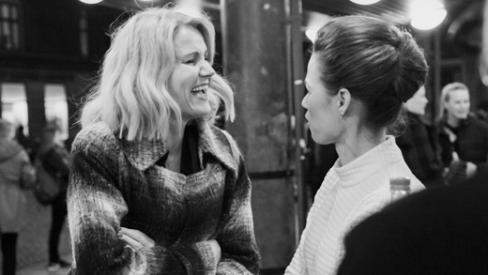 Prime Minister and keynote speaker Helle Thorning-Schmidt was greeted by KVINFO's director Nina Groes. Photo: Begga Svavars/begga@beggasvavars.com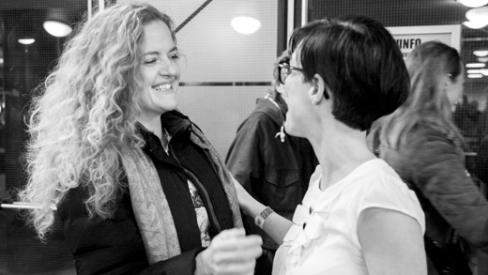 There were more than 1000 happy guests at VEGA. Photo: Begga Svavars/begga@beggasvavars.com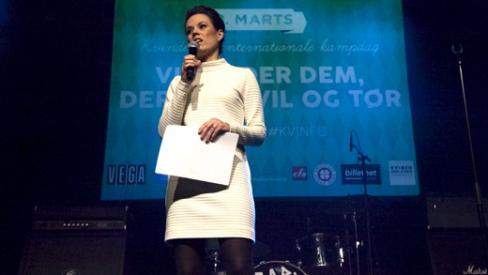 KVINFO's director Nina Groes started the evening with a powerful speech, underlining equality and equal rights as pressing and important issues – both in Denmark and the rest of the world. Photo: Begga Svavars/begga@beggasvavars.com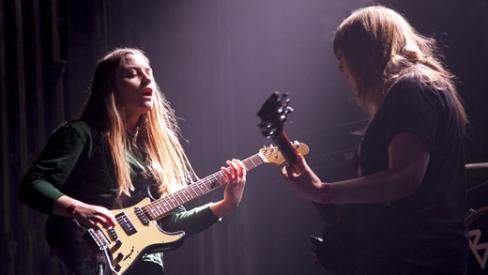 The very cool women of the rock band Baby in Vain started the celebration with a musical bang. Photo: Begga Svavars/begga@beggasvavars.com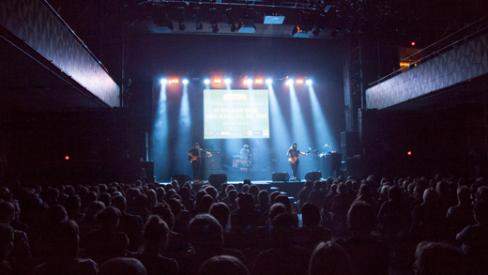 A packed VEGA and Baby in Vain on stage. Photo: Begga Svavars/begga@beggasvavars.com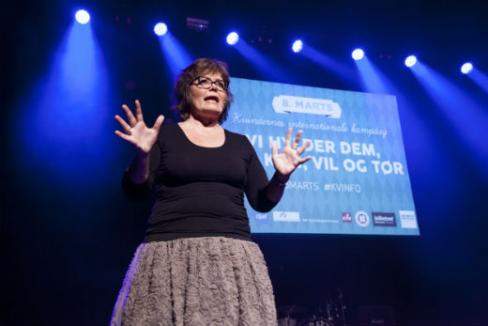 The hostess of the evening was Suzanne Moll, press officer at KVINFO. Photo: Begga Svavars/begga@beggasvavars.com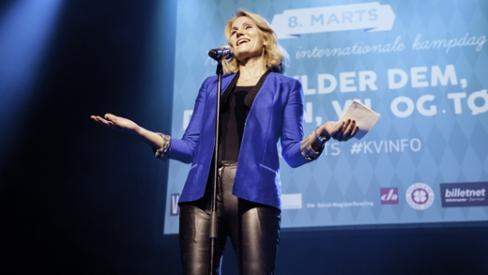 Prime Minister Helle Thorning-Schmidt. Photo: Begga Svavars/begga@beggasvavars.com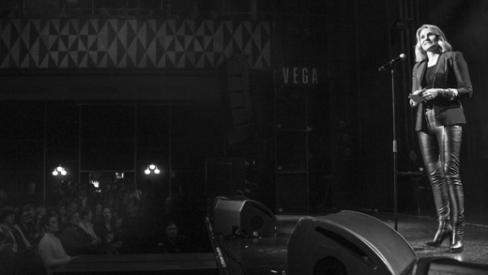 Prime Minister Helle Thorning-Schmidt on stage. Photo: Begga Svavars/begga@beggasvavars.com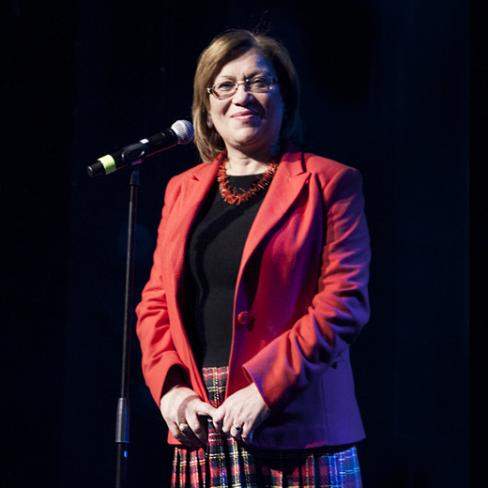 The Tunisian politician and presidential candidate Kalthoum Kennou was received a huge applause. Photo: Begga Svavars/begga@beggasvavars.com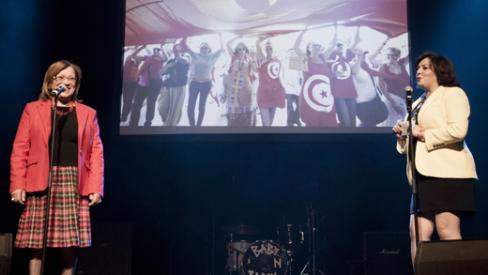 Kalthoum Kennou on stage with her partner Besma Soudani from LET (Ligue des Electrices Tunisiennes). Photo: Begga Svavars/begga@beggasvavars.com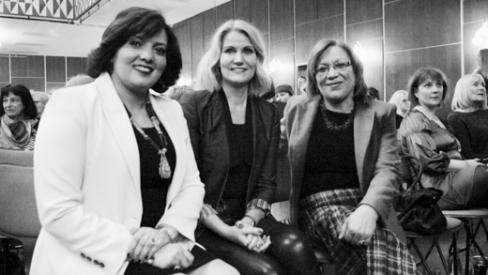 Prime Minister Helle Thorning-Schmidt, Kalthoum Kennou and Besma Soudani had a good talk, and exchanged experiences. Photo: Begga Svavars/begga@beggasvavars.com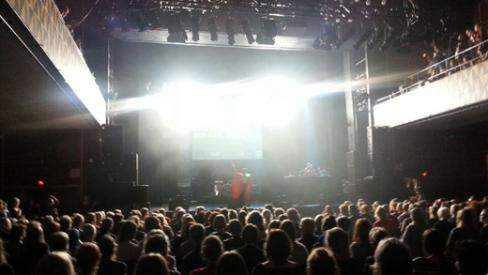 Singer and artist Lucy Love on stage with her dancers. They brought the room to a boiling point and got everyone dancing. Photo: Begga Svavars/begga@beggasvavars.com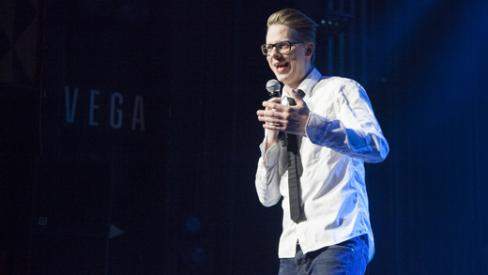 Comedian and male feminist Mads Brynnum gave us something to laugh and think about. Photo: Begga Svavars/begga@beggasvavars.com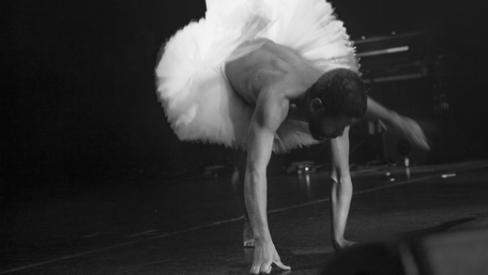 Norwegian dancer Daniel Rodrigo Nilsen on stage. Photo: Begga Svavars/begga@beggasvavars.com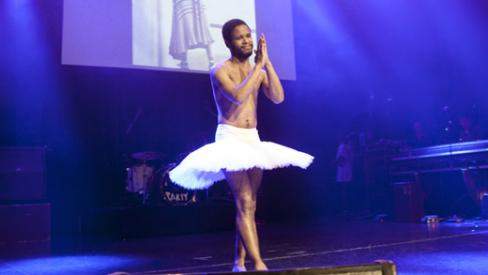 Dancer Daniel Rodrigo Nilsen. Photo: Begga Svavars/begga@beggasvavars.com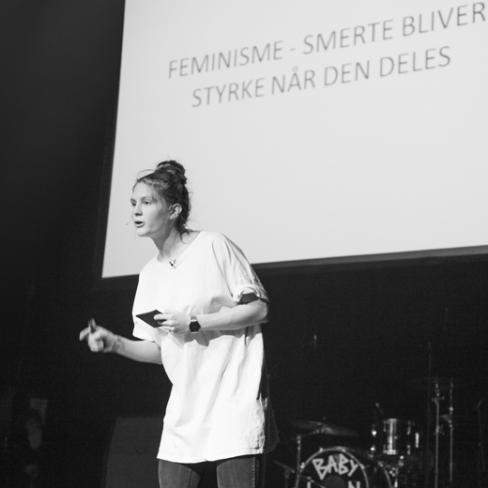 Activist, debater and writer Emma Holten made a strong point about women's right to define when enough is enough. Photo: Begga Svavars/begga@beggasvavars.com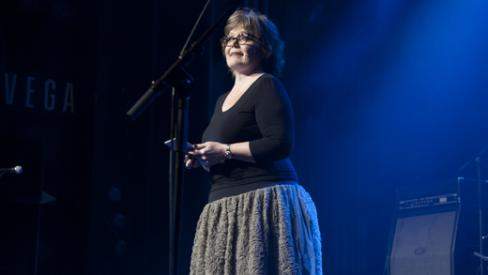 Before the surprise act Suzanne Moll thanked everyone for an amazing evening. Photo: Begga Svavars/begga@beggasvavars.com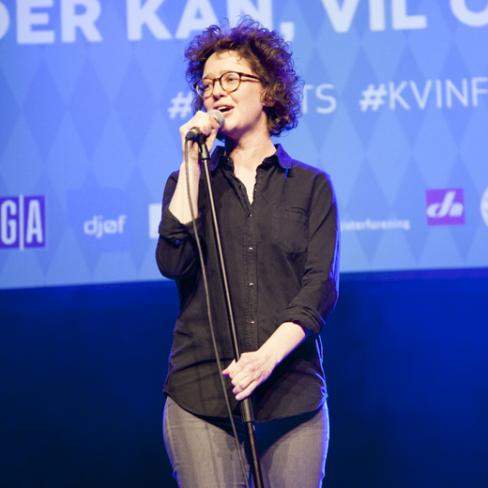 The big surprise of the evening was the amazing and incredible singer Marie Key. Photo: Begga Svavars/begga@beggasvavars.com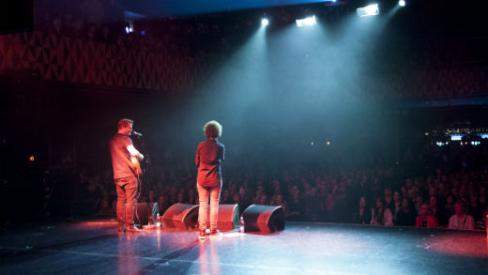 Marie Key played a beautiful mini-concert and it was the perfect end to a perfect evening. Photo: Begga Svavars/begga@beggasvavars.com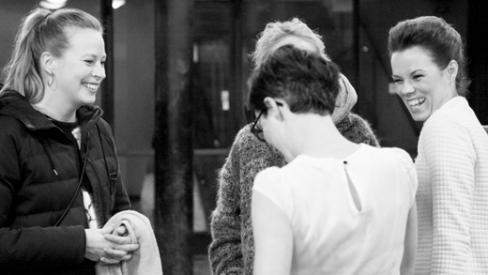 A smaller group continued the party at Ideal Bar where the all-female dj-cooperative Kapow Collective played upbeat femi-tracks. Photo: Begga Svavars/begga@beggasvavars.com