Mentoring: the unstoppable success
Simple, inexpensive and effective. When women share their experiences and advice with other women, doors start opening – in areas ranging from new employment opportunities to increased political influence.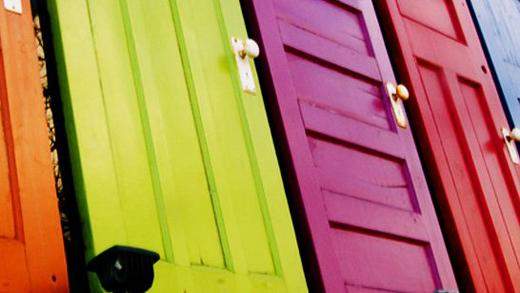 When the people of Morocco went to the polls in the autumn of 2011, they could vote for many new candidates who were standing for the very first time. One of these was a woman connected with the Moroccan mentor network Réseau de Femmes pour le Mentoring/Networking.  
She did not get elected. But she had taken the initiative to try. According to Ilham Zhiri, head of Réseau de Femmes pour le Mentoring/Networking, it is this determination to try that embodies the whole essence of the concept of mentoring:
"In essence, mentoring is all about empowerment: supporting women and making them stronger in their lives, instilling self-confidence and nurturing their belief in themselves.  To inspire them and support them in believing that they have got something to offer – naturally!"
she says.  
Ilham Zhiri is herself a woman brimming with self-confidence. As a citizen in a country where illiteracy among women is rife and where the number of educated women active in the labour market is low, she is one of the few. She is a young well-educated woman, who has risen to the top of corporate world as manager of a large company in a male-dominated industry, the printing industry. 
She is a perfect exemplification of a growing tendency. Women all over the world are beginning to see the point in using their time and energy – voluntarily and without pay – to help other women to achieve their goals – getting a foothold in the labour market, setting up a business, gaining political influence, becoming a manager, or some quite different goal.  
The Moroccan network is just one of the many results of the mentoring model launched in Denmark by KVINFO ten years ago. The project was launched with the aim of helping immigrant women in Denmark to enter into the labour market and into Danish society in general. 
Since its launch, the project has spread far beyond the borders of Denmark. The most recent 'branch' is a project in Jordan, in which established women politicians are mentors for other women who wish to enter into politics. 
 "It's been a phenomenal success – without exception. Everybody can see the point of mentoring. And it's an inexpensive, simple and highly effective method", explains Elisabeth Møller Jensen, CEO of KVINFO.
Good connections work
In short, mentoring is a process whereby a mentor helps a mentee realise her or his dream of reaching a specific goal. This is done through matching the two people in a one-to-one mentor pair, who meet according to mentee's needs and circumstances.
The course and content of each mentoring partnership can vary greatly. But common to all is the fact that from the beginning all mentor couples are matched up by a coordinator, who, on the basis of personal interviews with both potential mentees and mentors, proposes a "good" match.  
At the same time, mentors or mentees become part of a wider mentor network, which holds various events and organises networking meetings. In Morocco, the mentor network has even held personal development workshops and conferences about bringing women into the business world. Over its ten years, the Danish network has organised and conducted numerous different events – these have ranged from writing workshops and literary circles to conferences on being a woman with an ethnic-minority background in Danish politics. 
Quite simply, the networks give those participating the chance to become well connected. And this is exactly the aim. 
"Mentoring originates from the corporate private sector where typically it was top managers who would pass on their experience and inspiration to others. It was also used here by those wanting to further their careers and who could use networks and good connections to climb the corporate ladder. What we've done is to simplify this model",
tells Elisabeth Møller Jensen. 
The success rate is high. Over the nine years that the mentor network has existed, almost one in four mentoring relationships has ended up seeing the mentee getting a job. On top of this come additional benefits that are not possible to measure. These include the cultivation of new social relationships and new interests, or simply providing encouragement for a mentee to move ahead in life. 
A brilliant idea
The idea for a mentor project arose in 2001 when the integration of refugees and immigrants was a hot topic of debate in Denmark. Why was it that so few immigrants were getting jobs? And where were the Danish women's organisations that should have been helping the immigrant women?
Elisabeth Møller Jensen explains how at KVINFO (which is not a women's organisation, yet which nevertheless was drawn into the debate) they sat down to think about this. 
"We got talking about whether we could put our large network of women associated with KVINFO to some use", she explains.  
"After all, the network was large – ranging from students who came in to use KVINFO's library to experts in a wide range of fields. Could we pair them up with the immigrant women who were finding it difficult to gain a foothold in the Danish labour market? Would it be possible to set up one-on-one partnerships, where the Danish women, with their practical knowledge and perhaps connections in the Danish labour market, could help immigrant women in realising their dreams?" 
The response that KVINFO received after broaching the idea among its network was overwhelming. Women from a wide range of professions – both private and public – and who had a wealth of various educational backgrounds and qualifications all wanted to be a part of it. To get the mentor pilot project off the ground, KVINFO approached the then minister for integration in Denmark, Bertel Haarder, for support.  
Elisabeth Møller Jensen introduced the project to the minister with the words:
"Like most other brilliant ideas, this one is very simple."
And the minister was instantly hooked. 
"Numerous weighty and costly integration projects had previously been rolled out in Denmark. All of them had had very little effect – as shown in the statistics. Most integration projects were short lived, typically because of a lack of people wanting to take part in them. We came up with an idea that was simple, inexpensive and which had already attracted a great deal of interest", tells Elisabeth Møller Jensen. 
And from its start in 2002, the project proved to have widespread appeal. Around 300 women signed up as mentors. This was many more than was needed, so the challenges in the early days of the project centred around finding enough mentees and spreading the message so that immigrant women knew that this offer was out there.  
But shortly afterwards, things really began to take off. In 2004, the mentor network received two awards: the Alt for Damerne Woman's Award [from an acknowledged Danish woman's magazine] and the official Danish Award for Integration. Now the message was out. Registrations flooded in, also from those wanting to be mentees, and KVINFO had to set up waiting lists to keep up with the demand.  
A network for everyone
The mentor network, which was based in the Danish capital Copenhagen, soon established branches in five other Danish cities. One of these was set up in the Vollsmose neighbourhood of the Danish city of Odense. For years, this area had been branded a ghetto, and was a frequent source for negative headlines in the media.  
Today, the mentor network in Vollsmose has 500 members and it has its own sub-network for younger women. Here, mentors support young women between the ages of 16 and 24 in a range of ways. As one young woman writes on the mentor website:
"I'd like a mentor to help me find a job or something to do in my spare time, so I can spend a bit of time away from home."   
This young girl's comments illustrate the secret behind the Danish success. Although mentoring is used in countless places across the world, Elisabeth Møller Jensen points out that in many places, mentoring is only for the few and the privileged. 
"Typically, the requirements for those who can be a mentee are quite high. Often it's something a person must have 'earned', for example by getting good grades at university. And strict criteria are also used in the selected of mentors," she explains.   
In the Danish model, anyone can become a mentee, no matter whether their goal is to become a hairdresser or a bank manager. Similarly, anyone can become a mentor. At this point in time, the network has 5,000 members. They come from all levels of society, business areas and backgrounds. Since its introduction, the Danes have also developed the mentor network so that there is also now a network for men. 
"Our only criterion is that a person has the desire and the motivation to become involved. Everyone is welcome – irrespective of background and education. So whereas mentoring in many parts of the world is the reserve of the elite, we have democratised the model", tells Elisabeth Møller Jensen. 
This approach to mentoring is by no means attractive to just the Danes – a fact that has been proven with the expansion of the mentoring network beyond the borders of Denmark. 
Moroccan success
Over the years, KVINFO has participated in countless seminars and conferences around the world to tell of the experience it has gained with mentoring. Three years ago, KVINFO itself played host to a large international mentoring conference, and it was this conference that really kick started the spreading of their mentor model the world. 
One of the participants at the conference was Ilham Zhiri, vice president of the organisation Association of Moroccan Women Entrepreneurship (AFEM). With a background both as a manager and a volunteer in socially deprived areas of Morocco, she had long wanted to make a difference to the lives of women other than herself. 
 "Mentoring sounded like a method with enormous potential", she tells.
Soon the collaboration between the Danes and the Moroccans was up and running. The Danes dealt with the mentor training and courses in mentoring, and Ilham Zhiri and her network took on the task of recruiting potential mentors and mentees. The first mentor-mentee pairing was formed in 2010. Since that first match, things in Morocco have gone from strength to strength. 
In just two years, the mentor network Réseau de Femmes pour le Mentoring/Networking has established an organisation that is responsible for everything from recruiting to training. To date, 75 professionals, many of whom are women who hold top managerial positions, have been trained as mentors and approximately 500 women are today involved in the network.  
The press has given this new women's phenomenon much media coverage. And the network is in much demand from all corners:
"The demand is much greater than we ever could have imagined. The more who hear about it, the more people contact us. We've just been contacted by the president of the universities in Morocco who wants to hold a summer workshop for women students in their final semester",
tells Ilham Zhiri. 
The huge demand has led to the network now running mentoring courses for three different target groups. The first is for professionals in the business world, where the focus is on management. The second is for young women entering into the labour market who need to learn everything from writing a CV to how to look for a job. The third is for women in rural areas. 
The needs of these three groups differ considerably. Whereas women who are already established with a business career perhaps dream of becoming a manager or director, women in the rural areas need support in completely different areas. 
"Creating a better life, both socially and financially, is all about self-confidence and personal development. Some want to learn how to read and write. Others want to start earning their own money. And when we held our first national forum, there were women who had travelled from rural areas over 700 kilometres away in order to participate in a health workshop about women's hygiene issues", tells Ilham Zhiri. 
The network places much emphasis on reaching out to people. Two street marches with banners and slogans attracted 200 women. Similarly, a "mentor caravan" has been out touring in the remoter rural areas. 
From starting as a little group of dedicated women concentrated around the capital Rabat, the network has expanded both in size and geographically.  The first national forum was attended by 350 participants – among these were participants from 13 different Moroccan regions, as well as participants from neighbouring countries in the Middle East and North Africa (MENA) region. 
Politics for beginners
The Moroccan-Danish collaboration was able to get off the ground thanks to funding from The Danish-Arab Partnership Program. And a few months ago, Jordan hopped on the mentoring bandwagon. A new partnership between KVINFO and the Jordanian Women's Union aims at getting more Jordanian women into politics by using women politicians as mentors.  
"We became interested in mentoring because we work specifically with young women and leadership. We want to prepare a new generation of women to become the leaders of the future – in all sections of society. So when we heard about mentoring, we saw the potential immediately", explains Sawsan Ishaq Oudallag from the Jordanian Women's Union. 
For three years, the organisation has been educating young women in everything from democracy and feminism to secularism.  And as several members of the organisation have political experience (one is, for example, party leader and a member of the Jordanian parliament) it was easy to think mentoring and politics. 
"Where do you start if you want to get into politics? How do you go about standing for election? Few people know political life from the inside, and a lot can be learned from the experience of others – even those who aren't so good at it" 
tells Sawsan Ishaq Oudallag.
The Jordanian Women's Union can draw upon similar experience from Denmark. Here, KVINFO and The Municipality of Copenhagen jointly established a mentoring project aimed at bringing more ethnic-minority women into politics. In all, 15 mentees were paired with leading women politicians in the run up to local elections. 
The women, all of whom were keen to get into politics, could make use of the established politicians' experience in areas ranging from how a political party actually works to how, as a woman politician, you handle the often intrusive personal questions from the press. 
As a direct result of these mentoring pairings, five of the mentee women ended up standing in local elections – and even more were spurred on to carve themselves a political career in the future. 
In Jordan, 10 mentors and 25 mentees are so far involved in the project. But the project here is slightly different than the Danish project. Rather than one-on-one meetings, the mentors and mentees will begin by meeting in groups.  
"There's a lot for everyone to learn – for example, how to be a mentor and not a teacher or lecturer. This is why we don't even call the politicians mentors; we call them facilitators. They facilitate a joint discussion with women who are their equals", tells Sawsan Ishaq Oudallag. 
Over time, with more sessions, each mentee can choose a mentor. Only then does the real mentor-mentee partnership begin. 
"There are a number of reasons why we've decided to do it this way. One of them is that politics is a sensitive issue in Jordan; it's not something you just stand up and talk about. Another reason has to do with the amount of time a mentor has", she explains. 
Room for change
According to Mia Rosenørn, who works with KVINFO's mentoring activities in the MENA region, the Jordanian way of conducting mentoring is a good example of how flexible the method is. 
She has followed the mentor projects in both Morocco and Jordan from the very beginning. The Moroccan project, in particular, was one that she followed with much anticipation as this was the first time the Danish model was put to the test in an entirely different cultural and national setting. 
"We were excited to see whether or not they could use the concept, understand the thinking behind it, and adapt it to fit their needs. We couldn't just take for granted the fact that a model that was developed and had shown itself to work in Denmark would necessarily also create results in a different country", explains Mia Rosenørn.
One of the challenges has been to break away from conventional thinking. There is much more class differentiation in Moroccan society as compared with Denmark and this is something that the Moroccan mentor network has been taking into consideration.  
"The concept is that it is the mentee who sets the agenda. This can be a challenge to mentors. More often than not, they are used to having a higher social status, and the challenge for them in their role as mentor, where both parts are equal, is not to take control with their own ideas about what the mentee needs", tells Maria Rosenørn.
And two years on, experience has shown that despite the challenges, the model works well. 
"The experience from Morocco and the experience from Denmark are actually very similar. A safe and confidential environment is established where the women can meet – and it's their meeting which is the real success story here.  The mentee women get the support and back up to follow their dreams and broaden their horizons. Perhaps they feel trapped in the idea that they can only pursue the path laid out for them by their parents, and this is something a mentor can help to challenge", she points out.
The first experience of the model in Jordan is that it definitely is possible to adapt the method to better fit the local conditions.   
"Meeting one to one in a confidential relationship has never been a problem in Denmark. But in Jordan, a cultural aspect comes into play: What will people think about a high-ranking politician meeting with a strange young person? Will people take it the wrong way? Will they think she's trying to sneak something in to her party?
The Jordanians are working out an acceptable balance by changing the form of the mentoring. The meeting does not have to take place in private – it can take the form of a group meeting on more neutral ground. The contact between mentor and mentee can also be undertaken by means of E-mentoring methods, using E-mails or LinkedIn", explains Mia Rosenørn.  
But can it really be true that the mentor projects are pure success stories – particularly in countries where traditional, conservative opinions that a woman's role is not in the labour market but at home with the family still flourish?
"It may sound strange, but the answer is yes – up until now, they've all been success stories. I myself attended a conference in the Moroccan network, where they were launching the news about the network and its results. And there were so many men there. They were from television news channels and political and municipal offices – and they all fully backed the initiative", recounts Mie Rosenørn. 
"But beginning anything is difficult, so we're also prepared for the fact that situations may arise where the model is not welcomed so enthusiastically – but we'll cross that bridge when we come to it."
New opportunities
When the KVINFO mentor network was created in 2003, many wondered why so many Danish women were so keen to use their time to help immigrant women. The answer given by many mentors is that they want to make a difference to someone's life – and that they find the meeting of cultures exiting. 
In Jordan, Sawsan Ishaq Oudallag believes that the mentors learn just as much from the process as the mentees. 
"There's a generation gap in Jordanian politics. The parties are weak. They find it hard to attract the younger generations, and it's difficult for them to comprehend that it's possible to bring about political change outside the parties – just as we witnessed recently in Egypt and Tunisia. So the mentors can learn something about the way young people today think", she explains. 
In Morocco, a rule of thumb that they go by is that being a mentor should be fun. As a result, the network places much emphasis on the social and educational group events.  
 "It's really important that it's fun. Why else would you want to spend your free time on it?"
asks Ilham Zhiri. 
Right now, KVINFO is investigating whether the success can be spread even further around the world. Several countries, including Norway, Finland, Iceland, Germany, Spain and Qatar have shown interest or put themselves forward as potential new partners. Romania too has also begun tentatively looking to the Danes and their mentoring programme. Could perhaps mentoring be used to improve the Roma women's situation?

Danish-Arab Partnership Programme
KVINFO's programme in the Middle East and North Africa is financed by:

The level of interest is immense and the possibilities are many. And as Elisabeth Møller Jensen sees it, the mentor project, which began as a small trial with just 12 mentor pairings in Denmark, has proved itself to be much more than merely a particularly successful integration project. 
"It's much bigger than that. Mentoring has shown itself to be a shining example of how it is possible to mobilise civil society – and it has also shown that this society in fact has a desire to be mobilised. The will and the desire to invest in the community and in others are there. And it seems to be unstoppable", she concludes.