Ministers and parliamentarians at "Women in Politics" conference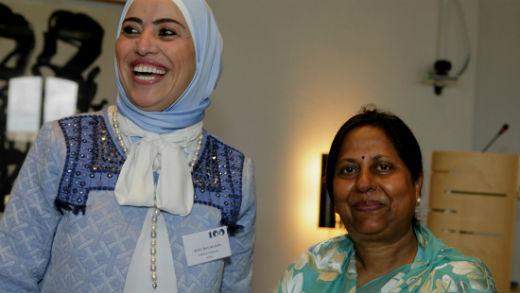 Jordanian member of parliament Wafaa Bani Mustafa and Nepalese minister of education Chitra Lekha Yadav are two of the prominent guests at the opening of the Women in Politics conference.
From many corners of the world 250 politicians, activists and scholars have joined in Copenhagen to focus on women's democratic rights, and to find ways forward.
The conference was opened by member of the Danish parliament and former minister Mette Gjerskov with a fiery and personal speech Based in her own family's history the last 100 years the first woman being able to vote was a poor woman raising her grandchildren alone doing laundry to herself, and economist and MP, she looked at the progresses, but also the gaps remaining in full equality in Denmark and around the world.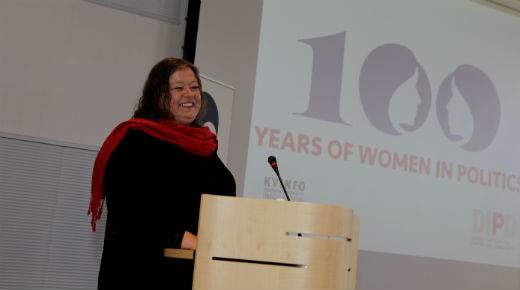 The two day conference will look at a number of the issues and barriers for women in politics before the participants will join a broad section of women's activist and organizations celebrating the 100th anniversary of women's right to vote on Constitution Day on Friday.