Photo reportage: Women and Art in Casablanca
For the first two weeks of April the streets of the Moroccan metropolis Casablanca have looked different. 63 women artists from Morocco and the Nordic countries have each seized one of the large billboards which are everywhere in the city.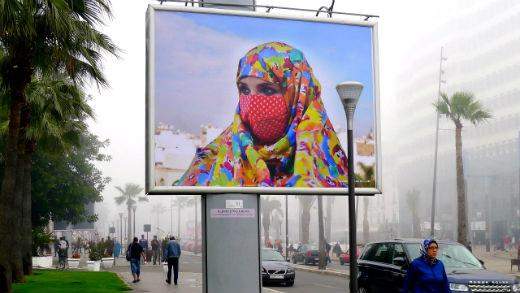 Artist on main image: Hind Bensari, photo: Hanne Lise Thomsen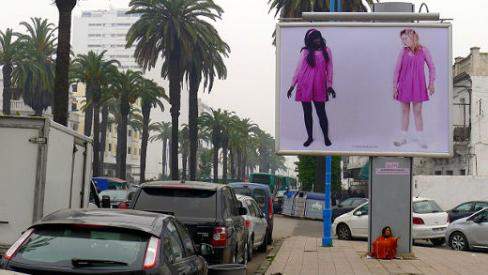 Artist: Fryd Frydendahl, photo: Hanne Lise Thomsen
Fact Box
CASABLANCA BILLBOARD FESTIVAL is created by the artist Hanne List Thomsen, who has previously been behind similar projects in Copenhagen, Malmø and Ramallah.
63 women artists from Morocco and several Nordic countries are represented by a billboard each. Among the participants are a number of students from the arts academies in Copenhagen and Casablanca.
As part of the festival a series of artists' talks, performances and panel debates have been staged.
CASABLANCA BILLBOARD FESTIVAL takes place on April 1-15 2015 and is co-funded by KVINFO's Mini Pool under the Danish Arab Partnership Programme. KVINFO had also specifically funded a panel debate about "gender, identity and art in the public space."

A lot or the images are centered on gender and identity and they tell a much different story than the commercials which normally dominates the urban space in many cities.
"The large billboard project was formidable. I really think it worked splendidly in the urban space. So let's hope for many small discussions in the street and – who knows – at the dinner tables," writes art historian Elisabeth Delin Hansen, who came from Denmark to participate in one of the panel debates that also were a part of the festival.
One of the Moroccans attending one of the debates after seeing the images on the streets is Nabil Motii. He has taken note of the art works' depiction of gender.
"As a matter of fact, it proves that art is a part of social life and artists live inside the society and make art works in link with real life issues without imposing their own point of view," he comments. "This issue is so vital for Moroccan society which is looking for a balance between tradition and modern way of life."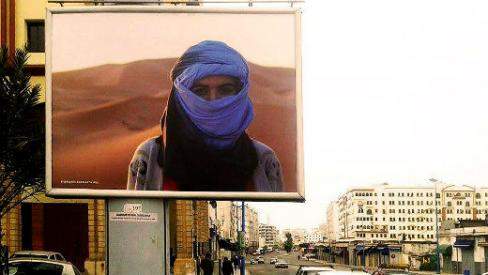 Artist and photo: Kaghat Malak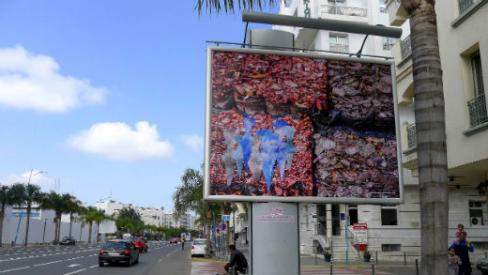 Artist: Soukaina Aziz el Idrissi, photo: Hanne Lise Thomsen
Elisabeth Delin Hansen found a lot of inspiration in her meeting with the Moroccan guests.
"It fostered several interesting and enlightening conversations, which opened a small chink into a society which I – and I guess most Danes with me – doesn't know much about," she writes.


Artist: Gudrun Hasle, photo: Hanne Lise Thomsen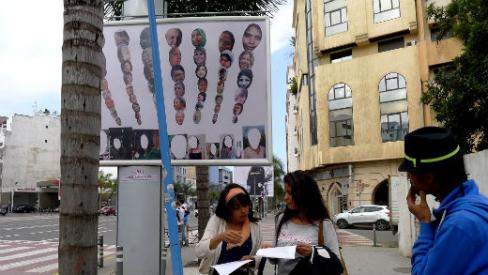 Artist: Lene Adler Pedersen, photo: Hanne Lise Thomsen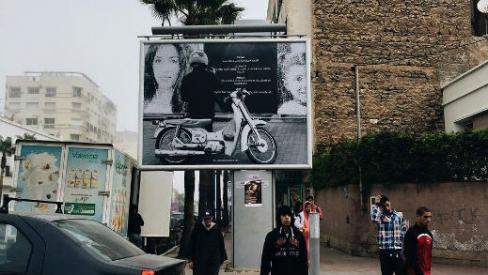 Artist and photo: Zineb Andress Arraki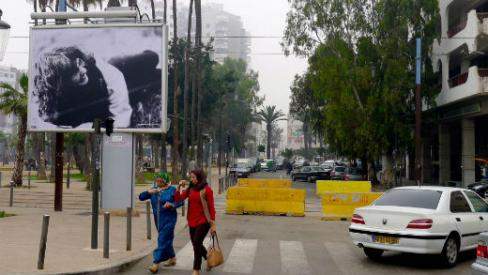 Artist and photo: Hanne Lise Thomsen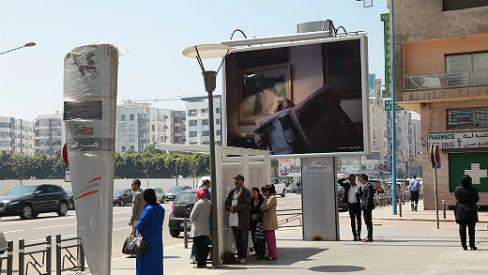 Artist and photo: Beathe C. Rønning

Danish-Arab Partnership Programme
KVINFO's programme in the Middle East and North Africa is financed by: