Resource guides back online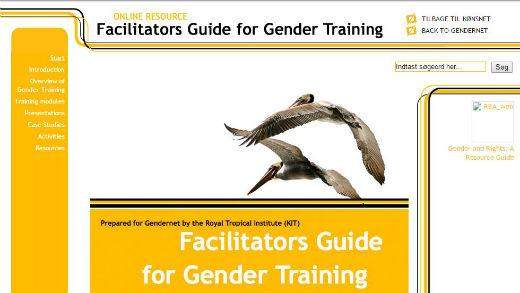 Two resource guides on gender and development, assembled by the now defunct networks Gendernet and FORDI (Forum for Righs and Diversity), are now back online via KVINFO's home page.
The two guides are aimed at development organisations, who work with gender, equality and women's rights or who wish to integrate this theme in their general work.
The first guide – Gender and Rights – a Ressource Guide – centers on a rights based approach to working with gender for development organisations. The guide introduces a number of tools to apply gender and rights concepts to specific issues and challenges in development practice.
The other guide – Facilitators Guide for Gender Training – is aimed at facilitators and their training of others in their organisations in working with gender and rights.
Links to both guides can now be found on KVINFO's web page under "Resources"
The guides were originally produced in cooperation with the Royal Tropical Institute in Amsterdam for the network organisations Gendernet, which encompassed a number of Danish organisations, working with gender and development, and FORDI, which succeeded Gendernet and had a broader righs based focus.
KVINFO contributed to the content of the resource guides and have taken over the responsibility for them in order to preserve the important content. However the versions above are archived versions, in which the content is no longer updated and a few functions like external links might no longer be active.