Taking the Sex Out of Harassment
-Honestly, I don't like feeling like I'm starring in a porn film! These are the words from Jackie Sawiris. She has started the project objecDEFY Harassment - an art-project against sexual harassment in the Middle East – a project that tries to give the voices back to women. These are her reflections upon the project and the ideas behind.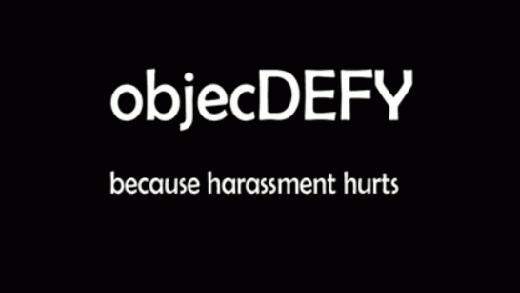 Facts about objecDEFY
objecDEFY Harassment is a tool that empowers women to object to and to defy harassment. This Jordan-based proactive grass roots initiative, designed to trigger and perpetuate behavioral change, is made up of a series of public service announcements (PSA), a documentary film, and a series of regional workshops.
objecDEFY Harassment is an expression by and on behalf of women who are being harassed. By expressing their cultural concerns,
objecDEFY Harassment itself becomes a cultural tool that unifies, empowers, and implements while continuously reinforcing a regional and global message: The power to curb harassment lives in the power of women.
See more:
I don't appreciate the term "sexual harassment". I like the act even less. The term because the "sexual" in harassment is meant to refer to harassment based on biological sex, but it is usually perceived as harassment that is only sexual in nature. And so much of it is not – but it is just as disturbing, dangerous, and detrimental to our individual, societal, and global health.
The act itself I dislike because I honestly don't like feeling like I'm starring in a porn film that I never agreed to be in. I truly do not enjoy, nor feel that I deserve, having my breasts stared at, my hand licked by cabbies, my ass grabbed, being propositioned or being subjected to any of the many vulgar verbal insults, invitations, and comments that I and too many other women in Jordan must endure on a daily basis.
My job is to communicate
I am a writer, a filmmaker, an actor; it is my job to communicate. I am a Libyan-born, half Jordanian, half Egyptian, American-educated woman; I am passionate by birth, proactive by design. I am a concerned citizen who travels a lot; my focus in doing so is to exchange and create understanding. So in May 2008, the only response I could come up with to a bunch of guys in a van who almost killed me while getting their kicks by trying to scare me off the street was: 
"I hope someone does that to your mother and sister!" 
That was the time when I knew I had to do something or risk actually becoming as impotent as I already felt. I don't know what took me so long; I honestly couldn't understand it. As one woman out of so many in Jordan who is harassed on a daily basis, it never occurred to me to, at the very least, to try to understand why this happens.
My anger with myself compelled me to pick up my camera and ask other women about their experiences of harassment. Little did I realise how big a challenge this first task would be. My queries were met with denials of ever having been harassed, suggestions that I was wearing the wrong clothes, laughter, quizzical looks and if-looks-could-kill glances. Even a good friend of mine, a concerned citizen and an active member of her community, denied being harassed.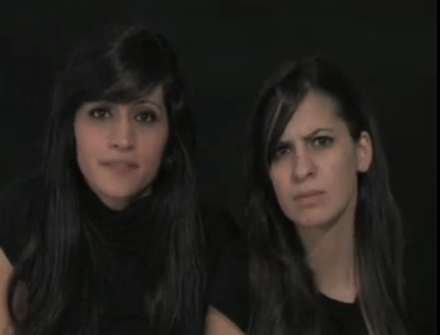 But she, like many women I eventually spoke with, came to realise that she is harassed on a daily basis but had blown a protective bubble around herself that left her accustomed to how harmful it was to her as a woman, as a human being.
Women in Jordan and throughout the Middle East are too frightened to speak up
Most disturbing was my discovery that women in Jordan and throughout the Middle East are too frightened to speak up, because they are blamed for inciting this behaviour in men, and therefore inflicting harassment upon themselves. They are shamed into believing they could have prevented it, and they risk sacrificing their freedom of movement if they report it.
If harassment is ever acknowledged, it is usually contextualised as an overreaction, a figment of a woman's imagination, something that should be appreciated as a compliment or simply ignored. Alarmingly, despite very loud and public outcries by many women in the region – particularly in Egypt and Lebanon – harassment remains a fact of life, largely ignored by governments that refuse to enact punitive laws, educators who fail to educate those who harass, perpetrators of harassment who can't see the harm in their behaviour, and victims who suffer in silence. 
So if we can't rely upon men to stop, communities to change, or governments to implement laws, what are women supposed to do? Take responsibility for combating it. Beginning with breaking the silence that reinforces the behaviour.
The film serves to connect women who feel they are all alone
The interviews that I eventually captured on film morphed into the beginning of a documentary film. A film that uses the inherent humour in a serious subject matter to tell the story of proactive, courageous, outspoken women in Jordan, Egypt and Lebanon coming together to combat harassment.
The film also serves to connect women who feel they are all alone – counteracting the erroneous, close to one-dimensional depiction of Arab women disseminated by mainstream media, merely presenting those with whom the global and even regional community is deeply unfamiliar. 
Other footage continues to be fashioned into public service announcements (PSAs), designed to draw attention to the severity of the problem and publicise objecDEFY Harassment – an Arab world-based, self-perpetuating tool that empowers women to object to and defy harassment. Designed to trigger and propagate positive behavioural change, the initiative will formally launch with a series of regional workshops, during which we will screen the PSAs and the film, and then follow up with role-play sessions that enable participants to discuss, learn and practice methods of objecDEFYing.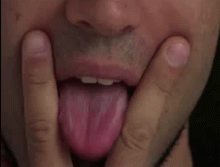 In the meantime, objecDEFY Harassment lives online (www.objecdefy.com) to connect those who are using their voices and talents to speak up, speak out, speak now and encourage those who have yet to do so.
An important tool which gives the voices back to women
Over the three years that objecDEFY has been evolving, the most telling sign that it functions is that it is already working; women previously too restrained to speak up have found their voices and are using them, which in turn leads to more evolved critical and creative thinking.
Sally Shalabi, Director of Programmes at the Arab Foundation for Freedoms and Equality, a Beirut-based regional NGO that supports activists working for gender equality in the Middle East and North Africa, clarifies objecDEFY Harassment as "an important tool that can give back to women the voices, they were stripped of by a system of oppression that goes beyond the laws that govern us." 

Danish-Arab Partnership Programme
KVINFO's programme in the Middle East and North Africa is financed by:

It is about addressing harassment from its heart and stepping away from a model of victimization. It is about understanding the societal pressures that perpetuate this violence, and then about working to transform it into a system of respect, justice and accountability, through both community work and legislative change. This is not an easy endeavour and will take a long time to achieve. But it is a necessary one.
So, we continue to produce PSAs, to work on source funding for the film and to work with women in developing objecDEFYcations – feasible and sustainable methods of combating harassment that women have tried, would like to try or like to see tried.
These women are not merely the core of objecDEFY Harassment – they are the initiative itself. By first peacefully empowering ourselves in Jordan, Egypt and Lebanon – where we are too often silenced by and about harassment – we can empower entire worlds of women and others from marginalised communities to regain agency over our bodies and spaces. 
And thus, we may just be able to accomplish what my friend, now a key participant in objecDEFY Harassment, who lived in her bubble, said when she emerged and started fighting back: 
"I hope that one day I do remain silent. Not because I have no voice, but because I have been heard."