The frames for future cooperation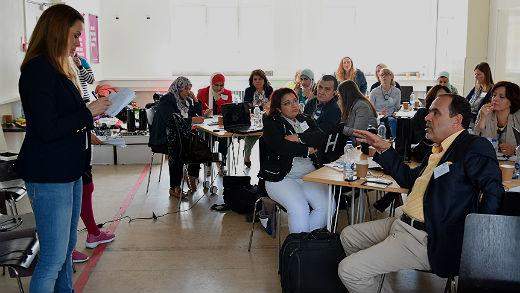 Almost all of KVINFO's partners working with women's political empowerment in the Middle East and North Africa will take part in the large "Women in Politics" conference in Copenhagen this week.
In the days leading up to the conference are two partner days, which are at least as important when it comes to the framework for KVINFOs future work in the region. Across the countries and organizations the occasion is used to consider both what are the most important issues to work on and what are the possible ways of working with these in our partnerships in the years to come.
In the picture KVINFO's director Nina Groes takes notes of the remarks form Oraib Al Rantawi, the director of Al Quds Centre for Political Studies in Jordan.