Video: Ruba Ahmad at KVINFO's Womens Day celebration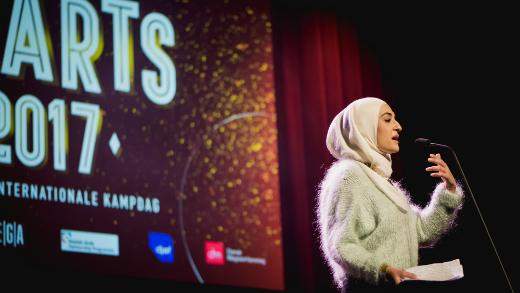 Jordanian Ruba Ahmad got the largest applause of the night for her fantastic speech at KVINFO's Women's Day celebration in Copenhagen on March 8. She's policy and advocacy advisor for ActionAid Arab Region Initiative and is one of the young, strong voices for women's rights in the region.  
Watch her speech here:

See more about Ruba Ahmad on her
facebook profile
Photo: Mayra Navarrete. Video: Peter Bak.