Women experts exist!
For many years, KVINFO – Denmark's national centre for information, gender and equality – has been working strategically to increase the visibility of women experts through its online database. This expert database at kvinfo.dk is free to access and can be used by anyone. In connection with the Irish presidency of the EU in 2013, KVINFO's Expert Database was designated as "Good Practice" on the grounds that it relentlessly promotes the existence of women experts, despite the media's persistent underrepresentation of women experts in its news coverage.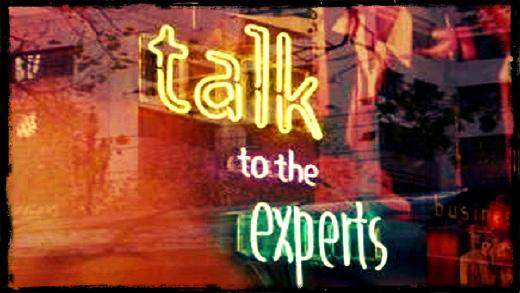 About the article
The article has previously been published in Making Change. Nordic Examples of Working Towards Gender Equality in the Media (2014) and is a contribution to NORDICOM, Nordic Information Centre for Media and Communication Research.
In the case of Denmark, recent studies show that only 2 out of every 10 experts on television are women. Age is a further factor when it comes to women and men appearing in the media. In the 19 to 34 year age bracket, men and women are represented almost equally; however, when it comes to those over 35, men dominate significantly – with a particularly stark discrepancy in the 50-64 year age bracket where men dominate with 77.4% representation (Rikke Andreasen et al.).
One of the challenges facing women experts is that younger women are given more media representation than older women, even though most experts are older than 35 due to the simple fact that it takes a certain number of years to actually become an expert. The figures from Denmark are particularly striking not only because Danish women are among the most well educated women in the world [The Global Gender Gap Report (2013), Ed.], but also because the figures have remained almost unchanged for the last 38 years. So salient are the figures that on 8 March 2014 the Danish journal Journalisten was published brandishing the title "Hold kæft og vær smuk" which translates as "Shut Up and Be Beautiful!" ["Hold kæft og vær smuk" is also the title of one of Danish literature's most prominent feminist works written by Vita Andersen, Gyldendal, 1978, Ed.].
At the moment of writing, KVINFO's Expert Database contains the profiles of 1174 women experts from all areas of Danish society – from Danish prime minister Helle Thorning-Schmidt and other politicians, to scientists, researchers, businesswomen and women from the field of culture. And with only a few clicks, journalists, conference organisers, employers – or management boards or executive committees who lack women members – can freely use the database.
Today, most new experts usually make the first move and actively request to be registered, but a designated editor also keeps an eye open for suitable candidates. In fact, we are witnessing a new trend where Danish women actually now want to become more visible. Ten years ago, 2 out of 3 women approached did not want to be registered in KVINFO's Expert Database. Today, this figure stands at just 1 in 3 – and the number of requests from women wanting to be registered in the database has never been greater.
Once they have logged on to the database with their personal password, experts can then enter their personal profile into an easily accessible matrix, which can be updated or changed at a later date. By doing so, a user takes personal ownership of her profile. An editor will approve the profile content and add any relevant subject headings to optimise database searches before an expert's information becomes publically accessible.
The history of the database began in the 1980s when Danish state broadcaster Danmarks Radio [Danmarks Radio is the Danish equivalent of the BBC, Ed.] contacted KVINFO as they were finding it difficult to find relevant sources to use in their programmes. In 1990, initiative progressed to fundraising, enabling a journalist to be hired three years later who could co-ordinate and manage the development of the database in collaboration with leading Danish newspaper Politiken. 
In collaboration with Politiken, KVINFO was able to reach out to a wide cross section of media and offer a huge network to the women experts registered in the database – and, not least, support the knowledge and credibility enjoyed by KVINFO's research library. In addition to this, Politiken brought a particularly valuable insight into the needs of journalists and a technological knowledge of database development, which at that time was undertaken in a closed section of the Danish article database Infomedia.
Bibliography and links
Andersen, Nina Trige 'Opbruddet i Mellemøsten er fuld af muligheder og trusler', KVINFO's Web Magazine, 13.05.2013
Andreassen, Rikke (2014): 'Køn i danske medieinstitutioner og danske tv-medier', Nordicom 2014
The Global Gender Gap Report (2013), World Economic Forum
Goth, Anita et al. (2010): 'Who Makes the News Denmark'. Global Media Monitoring Project 2010. National Report.
Journalisten: ' Hold kæft og vær smuk', no. 03, 2014
During these years, KVINFO identified the scope of the field, was responsible for all contact, and, consequently, built up a strong relationship of trust with women experts in Danish society. This relationship of trust meant that women experts could feel secure in publicising their CVs and in being available when approached by the media or other interested parties. Simultaneously, the partnership with Politiken gave the database a form of journalistic 'seal of approval', encouraging journalists to actually use it. The expert database was initially launched in 1995 under the name Kvinder på linjen [Women on the line]. It was launched as a service aimed at Danish journalists who already had access to Infomedia (a general database of Danish printed media) enabling them to freely search for women sources.
That same year saw the universal availability of the Internet, so it was a natural choice for KVINFO to make use of this and share the database with a wider audience. Consequently, the database was launched online in 1997 at kvinfo.dk, undergoing a number of improvements over the following years. In 2004, the database was renamed KVINFO's Expert Database, and has since introduced the inclusion of photographs of prominent and well-known experts, further enhancing its standing.
KVINFO has repeatedly built upon its original experiences gained from the database in other projects. When, for example, KVINFO began its partnership project in the Middle East and North Africa in 2006, under the Danish Foreign Ministry's Arab Initiative programme, it quickly became apparent for our partners that an expert database like the KVINFO model could be useful in their region. 
Learning from the success of our earlier experience, KVINFO has brought in external partners who are charged with setting up the new databases. As leading players in the region, these partners bring along their already-established networks and knowledge of the country's women experts, and they are also trusted and stable. Under the title Who is She followed by the individual country name, KVINFO and its regional partners have established expert databases in Jordan, Palestine, Egypt and Lebanon – all using KVINFO's Expert Database as their template. The first of these databases was launched in 2010.
With its partners, KVINFO can provide IT tools and competencies, and can also facilitate knowledge sharing and the exchange of experiences. Setting up and maintaining an expert database is both a time- and resource-consuming task – not least in respect to constantly marketing the database in relevant contexts. All these things are easier to do for an organisation that is already known and respected and has an existing network and knowledge of local society. For an organisation that is less well-known, approaching women experts and establishing sufficient trust for them to publish their CVs online can be more difficult. However, the pay-off for those organisations that possess an expert database is that they will gain greater national prominence and connect with a more valuable network of influential women, whose skills the organisation can draw on in a wide range of other contexts. 
At the same time, expert databases increase the visibility of women experts. This, in particular, is a key element in countries undergoing transition – as is the case for many countries in the Middle East and North Africa – where women, despite their tremendous involvement in the recent democratic upheavals, have been left on the sidelines when it comes to the drawing up of new regional constitutions. ["Women have often been at the forefront of the revolutionary processes, but equally, women have been sidelined when the political structures need to be redrawn. An opening becomes a backlash when new political positions are established, and that's precisely what we're seeing in the Middle East now," explains Nadje Al-Ali, professor of Gender Studies at The University of London, in the WoMen Dialogue article Uprisings in the Middle East – opportunity and threat, 13 May 2013, Ed.]

Danish-Arab Partnership Programme
KVINFO's programme in the Middle East and North Africa is financed by:

Over the years, the ongoing development of the expert database has been a particular area of focus. One result of this emphasis on development has been the launch of KVINFO's expert network meetings in 2010. Currently, KVINFO's expert database is making the move over to mobile platforms, allowing us to be where our users are. Because even though social media has gained much influence, the issue of women's representation is far from being solved – neither there nor in traditional media.