Where we work
Egypt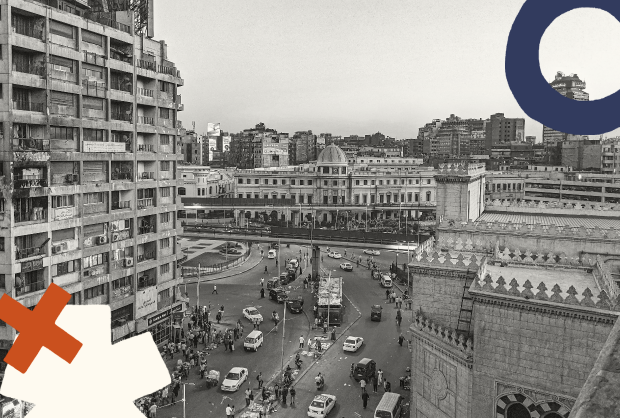 KVINFO has been working in Egypt since 2008.
WHY WE WORK IN EGYPT
Gender equality in Egypt continues to be an ongoing concern.
In Egypt, as of 2021, the labour force participation rate for women stood at 23%, which is lower than the global average. This indicates that there is still a long way to go in terms of achieving gender parity in the workforce.
Similarly, women's political participation in Egypt remains relatively low. Although there have been some improvements in recent years, women are still underrepresented in political parties and decision-making roles. According to a report by the United Nations, in 2022, women held only 15% of parliamentary seats in Egypt. This lack of representation hinders women's ability to shape policies and participate meaningfully in the political sphere.
WORKING FOR GENDER JUSTICE IN SEVEN COUNTRIES
In addition to Egypt, KVINFO works in Morocco, Tunisia, Jordan, Lebanon, Ukraine and Georgia in the current strategy period.
Click on one of the countries above to read more about our work.
The situation regarding gender-based violence in Egypt is a significant concern. According to the UN, a staggering 99% of Egyptian women have experienced some form of sexual harassment, while 27% have faced domestic violence in their lifetime. These alarming figures highlight the pervasive nature of GBV and the urgent need for comprehensive measures to address this issue effectively.
WHAT WE DO
KVINFO aims to support feminist civil society in a closed civic space with their strategic goals, through knowledge sharing, developing tools and international networking and solidarity
Examples of the types of issues we work on with partners include:
combatting FGM (Female Genital Mutilation) through awareness raising, advocacy and knowledge production
developing a digital library of publications by the feminist movement in Egypt
challenging gender norms and producing alternative feminist knowledge by analyzing Classical Arabic and Islamic Texts
campaigns to challenge gender based-violence and harassment of women
WHO WE WORK WITH
In Egypt, KVINFO works with two types of organisations.
The first type are women's rights organisations with broad outreach and well-established networks, and who share knowledge of Egyptian women's history.
The second type of organisations are small, often relatively newly established and specialised organisations. They are issue-based, more agile and innovative, and develop, apply and adapt new methodologies. They are often localised and work with the specific needs of their communities.